Professional Calibration Torque Unit
With its 5 LED display the PCTU is designed to cover a wide range of common international tool sizes and ranges. Its rotating head allows it to be easily mounted on vertical surfaces.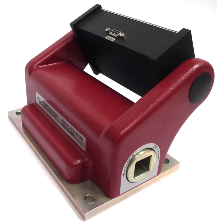 The AWS LTD Professional Calibration Torque Unit (PCTU), our entry level bench mounted torque tester for production line or lower cost requirements for testing hand torque tools.
With Multiple modes and unit selection as well as a tilting display providing a variety of viewing angles, the torque analyser does not compromise on function or accuracy, displaying more precise torque values than any other entry level torque tester.
The range is designed to calibrate all types of torque wrenches and torque screwdrivers, and has been selected to cover the large majority of torque tools without having to use two instruments for a single tool type.
The RS232 output enables the Professional Calibration Torque Unit to be connected to a PC for direct input into ADMS Kepler 4 Torque Tool Calibration Software (sold separately). This allows for quick, accurate and precise calibration of torque tools.
The Professional Calibration Torque Unit features:
Allows the testing of all types of hand torque tools

Three modes of operation: Run (for Dial types), 1st Peak (for Click types) and Peak (for Cam types)

Comes in optimised torque ranges

5 digit LED Display

RS232 data output

Rechargeable batteries

Bench or Wall mountable

Rotating display

Complies with ISO 6789
The Professional Calibration Torque Unit covers a range of of square drive sizes and displays torque in Nm and Lbf.Ft OR cNm and Lbf.In dependant on range.
Model: PCTU-1006-
10
50
250
1000
Ranges:

Square drive size:
0.4-10Nm

1/4"
2-50 Nm

3/8"
10-250 Nm

1/2"
40-1000 Nm

3/4"
To find out more download our pdf datasheet.