Professional Torque Tool Tester

With its large LCD multicolour display the PTTT shows applied torque in digital and analogue bar form. It is designed to cover a wide range of common international tool sizes and ranges.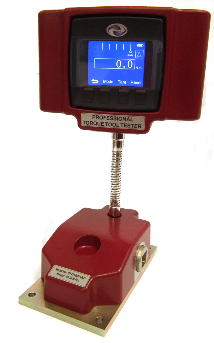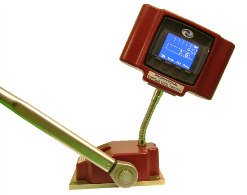 The AWS LTD Professional Torque Tool Tester range (PTTT), the companies' premier bench mounted tester range, for hand torque tool calibration, certification and verification.
The PTTT features a bright, full colour LCD graphic display, showing the torque reading, both in large 6 digits, and analogue bar graph. A flexible neck means the full colour display can be easily read from any position. It has internal rechargeable batteries for portable operation. Featuring Run, Peak and 1st Peak mode operation (selectable to allow use with all types of torque tool), unit and limits selection via front panel soft keys. When using the limits features, external yellow, red and green LEDs indicate whether torque values are low, high or acceptable, and the 6 digit reading changes colour. The display also indicates the battery level status. The RS232 output enables the PTTT to be connected to a PC for direct input into ADMS Kepler 4 Torque Tool Calibration Software (sold separately). This allows for quick, accurate and precise calibration of torque tools.
The PTTT features:
Allows the testing of all types of hand torque tools

Better than

Three modes of operation: Run (for Dial types), 1st Peak (for Click types) and Peak (for Cam types)

Comes in optimised torque ranges

6 digit reading display

Full scale bar graph

Optional limits: Low, Pass and High

Limit visualisation by LED indication and text colour change

Full colour LCD screen

Soft key operation

RS232 data output

Rechargeable batteries

On-screen battery status indication

Bench or Wall mountable

Flexible display support

Complies with ISO 6789